12 Strong
14A, Action/Adventure, 130 min

12 Strong Trailer
Captain Mitch Nelson (Chris Hemsworth) is enjoying quiet moments at home with his wife (Elsa Pataky) and tiny daughter Maddy (Marie Wagenman) when they look up at the television and see the horrific events of 9/11, as planes crash into the twin towers of the World Trade Center in New York City. 
Although he was about to be assigned to a desk, Mitch immediately goes to headquarters and begs to be allowed to lead his elite U.S. Special Forces team of Green Berets into Afghanistan to begin the crusade against the terrorist group responsible, which has taken over the city of Mazar-i-Sharif. 
Although he's given six weeks to complete the task, Mitch vows to do it in three weeks with the help of Chief Warrant Officer Hal Spencer (Michael Shannon).
However, when their ally, Afghan General Dostum (Navid Negahban), tells Mitch he can only take six of the 12 men and only on horseback, it's just the first of the setbacks the men face in taking down the violent Taliban.
Based on the book Horse Soldiers by Doug Stanton.
12 Strong: The IMAX Experience
14A, Action/Adventure, 130 min
Set in the harrowing days following 9/11, a U.S. Special Forces team, led by their new Captain, Mitch Nelson (Chris Hemsworth), is chosen to be the first U.S. troops sent into Afghanistan for an extremely dangerous mission. There, in the rugged mountains, they must convince Northern Alliance General Dostum (Navid Negahban) to join forces with them to fight their common adversary: the Taliban and their Al Qaeda allies. In addition to overcoming mutual distrust and a vast cultural divide, the Americans - accustomed to state-of-the-art warfare - must adopt the rudimentary tactics of the Afghani horse soldiers. But despite their uneasy bond, the new allies face overwhelming odds: outnumbered and outgunned by a ruthless enemy that does not take prisoners.
Den of Thieves
14A, Action/Adventure, 140 min

Den of Thieves Trailer
A notorious crew of bank robbers decide to pull off the ultimate heist. They want to get their hands on billions of dollars of cash that is taken out of circulation each day and destroyed by the Los Angeles Branch of the Federal Reserve. The bank has never been robbed, but if they can pull off this latest heist, they'll wind up with money that's virtually untraceable. 

However, police officer "Big Nick" O'Brien (Gerard Butler) and his team are hot on their tail. The thieves have pulled off a string of successful heists and if the police can stop them in their tracks during the process of a robbery, they can solve a number of crimes all at once. 
IMAX VR: Eagle Flight Multiplayer
Program,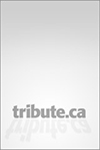 50 years after humans have vanished from the earth, the city of Paris, as well as the skies above it, are yours. Soar, dive, race and fight to protect your territory from your opponents. Experience the freedom of flight along with the thrill of aerial combat.
Showtimes:
Wed
2:55 3:20 3:50 4:20 4:50 5:20 5:50 6:20 6:50 7:20 7:50 8:20 8:50 9:20 9:50 10:20
IMAX VR: John Wick Chronicles
Program,

Dive into a world of criminals and hit men and become the most legendary hired gun of them all as you pick up the iconic weapons of John Wick. Your experience begins at the top of the Continental Hotel with waves of enemies out for your blood.
Showtimes:
Wed
2:55 3:15 3:40 4:05 4:30 4:55 5:20 5:45 6:10 6:35 7:00 7:25 7:50 8:15 8:40 9:05 9:30 9:55 10:20
IMAX VR: Life of Us
Program,
Breathe fire, swim underwater, survive the Ice Age, and soar over volcanos as you evolve through different creatures and a billion years of evolution in this action packed, multi-player VR adventure! Experience new voices, bodies, and special abilities before joining a post-singularity intergalactic dance party set to original music by Pharrell Williams. Created by Chris Milk and Aaron Koblin, with music by Pharrell Williams. A Within Original, produced by Chris Milk, Megan Ellison through her Annapurna Pictures, and Made with Unity.
Showtimes:
Wed
2:55 3:10 3:35 3:55 4:15 4:35 4:55 5:20 5:40 6:00 6:20 6:40 7:00 7:20 7:40 8:00 8:20 8:50 9:10 9:30
IMAX VR: Raw Data Multiplayer
Program,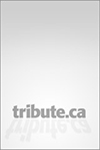 Built from the ground up for virtual reality, Raw Data puts your wits, boldness, and endurance to the test. Action combat mechanics, sci-fi atmosphere, intuitive controls, and a darkly humorous narrative will completely immerse you within the game world. Go solo - or team up with a friend - and become the adrenaline-charged heroes of your own futuristic technothriller.
Showtimes:
Wed
2:55 3:20 3:50 4:20 4:50 5:20 5:50 6:20 6:55 7:25 7:55 8:25 8:55 9:25 9:55 10:25
IMAX VR: Space Flight: Orbital Emergency
Program,

Only very few people have experienced what it's like to be in outer space. Now, with Space Flight, you can have this unique experience too! Enjoy the exhilarating feel of a space jet take off and witness the stunning view of planet earth in zero gravity. This space venture mesmerizes you with countless memorable moments whilst orbiting our planet. Until disaster strikes.
Showtimes:
Wed
3:00 3:25 3:50 4:15 4:40 5:05 5:35 6:00 6:25 6:50 7:20 7:45 8:10 8:35 9:05 9:30 9:55 10:20
IMAX VR: Star Trek Bridge Crew
Program,

Showtimes:
Wed
3:10 3:50 4:30 5:10 5:50 6:30 7:10 7:50 8:30 9:10 9:50 10:30
IMAX VR: Star Wars: Droid Repair Bay

In Star Wars: Droid Repair Bay, participants take on an important role: astromech technician aboard General Leia's ship. Participants will be completely enveloped in VR, using their own movements to interact with an repair BB-8 and his droid friends. Star Wars: Droid Repair Bay is the official VR experience connected to Star Wars: The Last Jedi, and sees the debut of brand new astromechs, complete with their unique personalities and original designs.
Showtimes:
Wed
3:00 3:20 3:40 4:00 4:20 4:40 5:00 5:20 5:40 6:00 6:20 6:40 7:00 7:20 7:40 8:00 8:20 8:40 9:00 9:20
IMAX VR: Star Wars: Trials On Tatooine
Program,

Take Your First Step into a Larger World of Star Wars. The creative minds of Lucasfilm's ILMxLAB take you to a galaxy far, far away...Star Wars: Trials on Tatooine. Wield a lightsaber and leap into action in the most immersive Star Wars virtual reality experience ever. Repair the iconic Millennium Falcon on Tatooine, and defend the plucky droid hero R2-D2 from incoming stormtroopers in this captivating experience set after the events of Return of the Jedi.
Showtimes:
Wed
2:55 3:15 3:35 3:55 4:15 4:35 4:55 5:15 5:35 5:55 6:15 6:35 6:55 7:20 7:40 8:00 8:20 8:40 9:00 9:20
Justice League: An IMAX VR Experience
PG,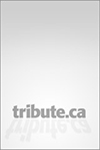 Showtimes:
Wed
3:30 4:20 5:10 6:00 6:50 7:40 8:30 9:20 10:10
Lady Bird
14A, Comedy, 94 min

Lady Bird Trailer
High school senior Christine McPherson (Saoirse Ronan) — also known by the nickname she chose for herself, Lady Bird — is desperate to get out of California. She can't wait to move to the East Coast, where she dreams of big city life and Ivy League universities.
However, because her grades are nothing spectacular and she has no connections, Lady Bird decides she needs to add extracurriculars to make her college applications stand out.

She considers joining Math Olympiad, but her math grades are terrible, so she joins the drama club. Meanwhile, her mother, who doesn't understand Lady Bird's aspirations and desire to move far away, has her hands full supporting the family by working double shifts as a nurse. She struggles to understand her self-centered daughter, who believes she deserves everything in life and that everyone should love her the way she is. 
Showtimes:
Wed - Thu
12:30 2:50 5:10 7:30 9:50
Maze Runner: The Death Cure - The IMAX Experience
14A,

In the epic finale to the Maze Runner saga, Thomas leads his group of escaped Gladers on their final and most dangerous mission yet. To save their friends, they must break into the legendary Last City, a WCKD-controlled labyrinth that may turn out to be the deadliest maze of all. Anyone who makes it out alive will get answers to the questions the Gladers have been asking since they first arrived in the maze.
Proud Mary
14A, Action/Adventure, 89 min

Proud Mary Trailer
Hit woman Mary Goodwin (Taraji P. Henson) works for Benny (Danny Glover), a gangster who trained her to be an assassin and made her part of his crime family in Boston. Also part of the family is Benny's son, Tom (Billy Brown), with whom Mary once had a relationship. 

When Mary kills a gambler who owed Benny money, the dead man turns out to be the father of a 12-year-old boy named Danny (Jahi Di'Allo Winston). Feeling guilt about her part in making the boy an orphan, she keeps tabs on him over the next year and finds out he's living on the streets and delivering product for a ruthless drug dealer who goes by the name of Uncle (Xander Berkeley). 

When Danny winds up up unconscious in an alley, she decides she finally needs to step up and help him. She takes him in, then goes to confront Uncle, but loses her cool and in the process, inadvertently starts a gang war. 
Star Wars: The Last Jedi 3D
PG, Action, 152 min
Star Wars: The Last Jedi 3D Trailer
Rey (Daisy Ridley) has finally tracked down legendary Jedi knight Luke Skywalker (Mark Hamill) on the planet Ahch-To. It is there she learns there is much more to the Force than light and dark. Rey's parentage will also be addressed.
Finn (John Boyega) has woken up from his coma. It's up to him and his new friend Rose (Kelly Marie Tran), a Resistance maintenance worker, to save the day. The two work with General Leia Organa (Carrie Fisher), Resistance pilot Poe Dameron (Oscar Isaac) and their trusted droid BB-8 to fight off The First Order.
The First Order's assault will be led by fallen Jedi and General Organa's son, Kylo Ren (Adam Driver). We will also learn more about Supreme Leader Snoke (Andy Serkis), the mysterious and malicious mastermind behind the First Order.